EnglishDiscourse.org
Resources for Students and Open Source Materials for Teachers
Welcome To The
Open Sources Page
18 April 2010 :
Check back often. Additional materials will be added.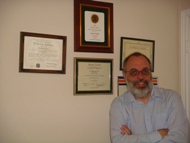 BACKGROUND
The purpose of this page is to provide a guide to useful Open Source materials for e-Learning and website design.
Free Online Courses
The Open Learning Initiative at Carnegie Mellon University
Independent Learners get free materials, activities and assessments for self-guided learning; Academic Students Use interactive courses to earn credits at their schools or universities; Instructors offer the courses to their students, and can customize courses to suit their needs.